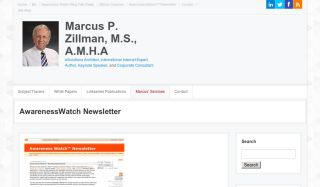 Awareness Watch Newsletter V15N3 March 2017
http://AwarenessWatch.VirtualPrivateLibrary.net/V15N3.pdf
Awareness Watch™ Newsletter Blog and Archives
http://www.AwarenessWatch.com/
The March 2017 V15N3 Awareness Watch Newsletter is a freely available 59 page .pdf document (416KB) from the above URL. This month's featured report covers three selected current happening titles that will have interest to all from the entrepreneur to the academic as it will definitely create disruption and change in our entire society within the next few years! The first report features Artificial Intelligence Resources and is a Subject Tracer™ covering all the latest sources and resources about Artificial Intelligence available on the Internet. The second report highlights Bot and Intelligent Agent Research Resources and is a Subject Tracer™ covering all areas involved with bots and intelligent agents currently available on the Internet. The third report covers Prediction Markets and is a Subject Tracer™ featuring resources, sources and sites that allow for market predictions and related analytics. The Awareness Watch Spotters cover many excellent and newly released annotated current awareness research sources and tools as well as the latest identified Internet happenings and resources including a number of neat and must-have tools! The Awareness Watch Article Review covers The New World of Data: Four Provocations on the Internet of Things by Steven Weber, Richmond Y. Wong.