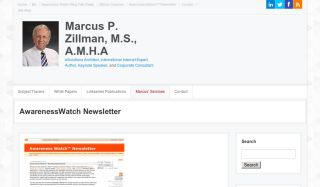 Awareness Watch Newsletter V15N8 August 2017
http://AwarenessWatch.VirtualPrivateLibrary.net/V15N8.pdf
Awareness Watch™ Newsletter Blog and Archives
http://www.AwarenessWatch.com/
The August 2017 V15N8 Awareness Watch Newsletter is a freely available 55 page .pdf document (380KB) from the above URL. This month's featured report covers the following areas and subjects that are constantly monitored by our Subject Tracer™ Bots from both the world wide web and deep web. The areas and subjects covered in this month's Awareness Watch Newsletter are as follows: 1) Peer to Peer (P2P), File Sharing, Grid and Matrix Search Engines; 2) Semantic Web Research Resources; 3) Artificial Intelligence Resources 2017; and 4) Bot and Intelligent Agent Research Resources and Sites 2017. These 4 areas are currently the most exciting and happening places on the Internet and need to be placed as a top priority learning event for all readers of this newsletter!! The Awareness Watch Spotters cover many excellent and newly released annotated current awareness research sources and tools as well as the latest identified Internet happenings and resources including a number of neat and must-have tools! The Awareness Watch Article Review covers Fostering Digital and Scientific Literacy: Learning Through Practice by Patricia Dias da Silva, Lorna Heaton.
Subscribe to the monthly free Awareness Watch Newsletter by clicking here.

©2017 Marcus P. Zillman, M.S., A.M.H.A.