The Survivor's Manual for the New Economy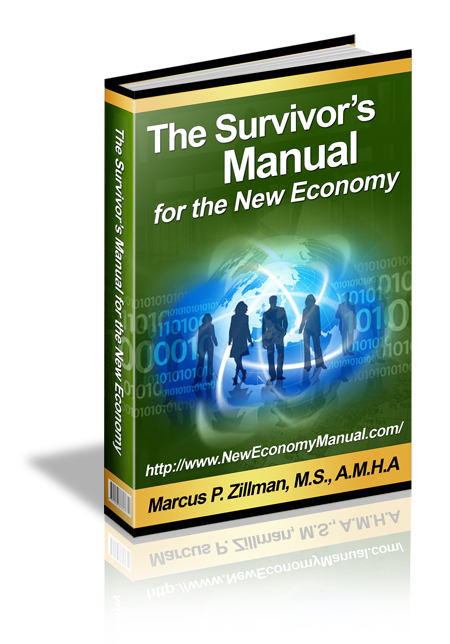 The Survivor's Manual for The New Economy is a 239-page digital read that gives excellent resources and annotated sources for the new economy analytics, alerts, ecommerce, financial sources, invisible and deep web resources, social and business networking sources along with new economy competitive and business intelligence resources and an extremely comprehensive listing of new economy online tools. [$19.95 USD, 239 pages, .pdf, 5.41MB]
The Survivor's Manual for The New Economy
Table of Contents and Flyer is available by clicking
here
.
Purchase the digital copy of the 239-page The Survivor's Manual for the New Economy by contacting Marcus P. Zillman in the contact section of the Zillman.us website.
Bravo …. A great reference manual that gives you the necessary links and sites to survive the New Economy … Bravo
A.E.T San Diego, CA
___________________
A comprehensive reference resource that I use daily from my computer …. It is so easy to click on the links and learn about the New Economy.
B.T. Miami, FL
___________________
The New Economy affects all of us globally. Since I have downloaded the 239-page manual I have visited numerous excellent resources and sites that will definitely aid me in better understanding the New Economy and the various opportunities that will be created! Thanks for a nice job!
P.R.S Ireland
___________________
Keep up the excellent work! Your Survivor's Manual for The New Economy gave me the resources needed to move forward in my job and the New Economy!
T.S. Chicago, IL
©2018 Marcus P. Zillman, M.S., A.M.H.A.
AwarenessWatch Newsletter