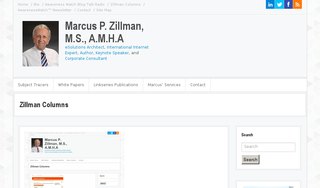 November 2016 Zillman Column – Astronomy Resources 2017
http://columns.virtualprivatelibrary.net/Astronomy_Resources_Nov16_Column.pdf
http://www.zillmancolumns.com/
The November 2017 Zillman Column features Astronomy Resources 2017 by Marcus P. Zillman, M.S., A.M.H.A.; Executive Director of the Virtual Private Library. This is a comprehensive listing of astronomical resources including astronomy, astrophysics, bioastronomy, radio astronomy, and roboscopes available on the Internet. Download this excellent freely available 22 page column 195KB today. These resources and sources will help you to discover the many pathways available through the Internet to find the latest astronomy resources and sites. Download this freely available column now!