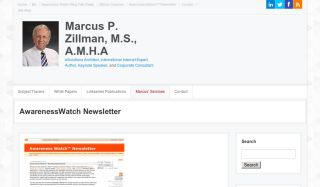 Awareness Watch Newsletter V12N7 July 2014
http://AwarenessWatch.VirtualPrivateLibrary.net/V12N7.pdf
Awareness Watch™ Newsletter Blog and Archives
http://www.AwarenessWatch.com/
The July 2014 V12N7 Awareness Watch Newsletter is a freely available 52 page .pdf document (399KB) from the above URL. This month's featured report covers the following Knowledge Discovery Resources 2014. This Internet Annotated Link Dataset Compilation is dedicated to the latest and most competent resources for knowledge discovery available over the Internet. With the constant addition of new and pertinent information coming online every second it is very easy to go into information overload. The true key is to be able to find the important knowledge discovery resources and sites both in the visible and invisible World Wide Web. The following selected knowledge discovery resources and sites offer excellent knowledge and information discovery sources to help you accomplish your research goals! The Awareness Watch Spotters cover many excellent and newly released annotated current awareness research sources and tools as well as the latest identified Internet happenings and resources including a number of neat and must-have tools! The Awareness Watch Article Review covers Heteromation and Its (dis)Contents: The Invisible Division of Labor Between Humans and MachinesbyHamid Ekbia, Bonnie Nardi.
Subscribe to the monthly free Awareness Watch Newsletter by clicking here.