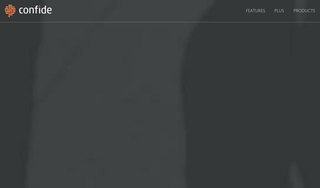 Confide – Your Confidential Messenger
https://getconfide.com/
Confide is a confidential messenger. It allows you to have honest, unfiltered, off-the-record conversations. It allows you to speak freely, without the risk of what you say being forwarded on or permanently stored, just like when you're talking in person. t's really simple. Receive messages from your friends and colleagues, "wand" over the words with your finger or mouse to read them, and watch them disappear without a trace when you're done. They're gone for good — no forwarding, no printing and no archiving. They employ end-to-end encryption to ensure conversations remain confidential and are private to you. Even Confide cannot decrypt or see any messages. Yes, after messages are read once they disappear. This will be added to Privacy Resources Subject Tracer™. This will be added to Entrepreneurial Resources Subject Tracer™.