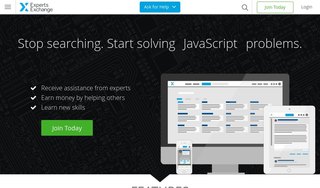 Experts Exchange – Network for Technology Experts Professionals
https://www.experts-exchange.com/
Experts Exchange is the network for technology professionals. With unparalleled access to technical experts, verified real-world solutions, and diverse educational content, they enable technology professionals to solve difficult problems, make better decisions, and build expertise on their own terms. By enabling personalized skills development and relevant professional exposure, Experts Exchange powers the growth and success of technology professionals worldwide. This will be added to Internet Experts Subject Tracer™. This will be added to Entrepreneurial Resources Subject Tracer™.