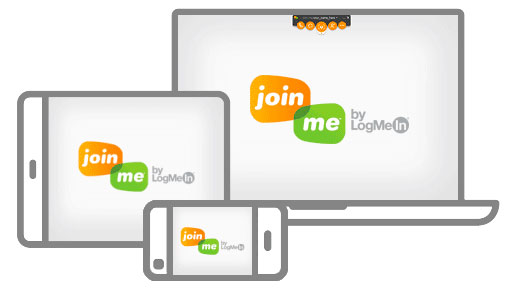 Join.Me – Better Meetings For All
https://www.join.me/
Free video, unlimited audio and everything else you need to be successful. Simple per-user pricing makes it possible to spread join.me throughout the organization, without hidden fees or additional costs per minute. Plus, unlimited audio is included, so you never have to put a cap on your collaboration. Easy to start. Easy to join. Easy to manage. join.me is the simple and instant online meeting solution that makes collaborating easier than ever. With no downloads for viewers, it lets you share ideas and collaborate in seconds from your desktop to your tablet to your smart phone. That's why join.me is the fastest growing collaboration solution. With join.me by LogMeIn, you and your team will be more productive and close more business, together. join.me is an intuitive online meeting solution that's built and priced so everyone in the company can have an account. It's ideal for sales demos, idea generation, external presentations and ad hoc get-togethers. Features include: a) Continuous collaboration – Unlike other products, join.me is fast to connect, easy to use and affordable to own. This makes it possible to spread join.me throughout your organization so that everyone contributes to the bottom-line. More collaboration means better ideas; b) Video conferencing – Think outside the box when you meet in your video meetings with the join.me video bubbles. It's a whole new take on video conferencing. Some great ideas are sure to bubble up; c) Zero friction for IT – Secure connections and zero user training make life easier for IT. Your company can be up and running in minutes with simplified user provisioning, tight controls around policies and permissions, single sign-on capabilities and detailed reporting; d) Free audio conferencing – While other meeting tools charge extra for audio services, join.me offers unlimited audio using VoIP and dedicated conference lines in over 40 countries. Unlimited minutes and unlimited meetings mean you'll never be charged for minutes, overages or other fees; and e) Better mobile meetings – With the ability to join any meeting from any mobile device, join.me is the best way to empower your workforce to be more productive on the road. Includes audio conferencing by phone and Internet audio (VoIP), so you can see and hear everything in real time. And introducing the join.me mobile whiteboard. This will be added to Entrepreneurial Resources Subject Tracer™.