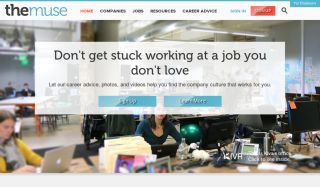 The Muse – Your Ultimate Career Destination
https://www.themuse.com/
The Muse offers exciting job opportunities, expert advice, and a peek behind the scenes into fantastic companies and career paths. They believe that you can and should love your job — and be successful at it — and they want to help make that happen. Whether you're still discovering your passion, changing career paths, or aiming for the C-suite, hey have got everything you need to take charge of your career. This will be added to Employment Resources Subject Tracer™.